Haunted When The Minutes Drag…
On October 11th, 1985, the debut album from Love and Rockets —  Seventh Dream of Teenage Heaven was released.
The album was the first of seven records released by the band formed from the ashes of Bauhaus, and named after a popular comic series — featuring Daniel Ash, David J and Kevin Haskins, whose final release was 1998′s Lift.  Check out the video for If there's a Heaven Above, filmed at the infamous Bolton Abbey, known for gracing the cover of The Cure's 1981 album, Faith.
A new vinyl pressing of Seventh Dream is out on Drastic Plastic Records—order now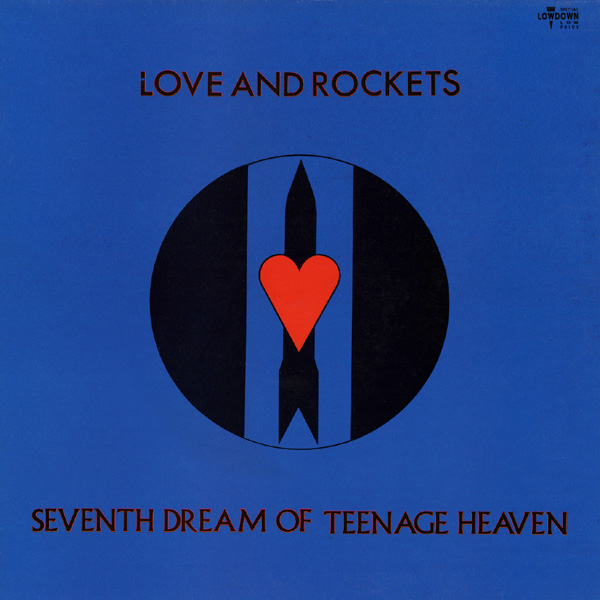 Tracklist: Love and Rockets, Seventh Dream of Teenage Heaven
A1. "If There's a Heaven Above"
A2. "A Private Future"
A3. "The Dog-End of a Day Gone By"
A4. "The Game"
B1. "Seventh Dream of Teenage Heaven"
B2. "Haunted When the Minutes Drag"
B3. "Saudade"