[dropcap]On[/dropcap] July 12th  2014 Dark Entries Records reissued the original Xymox EP Subsequent Pleasures.  Originally released back in 1983. This record garnered the attention of Brendan Perry of Dead Can Dance, who then invited the band to join him on tour which helped facilitate a record deal with 4AD.
Anka Wolbert recently posted a blog entry going into the the process of reproducing the EP's iconic sleeve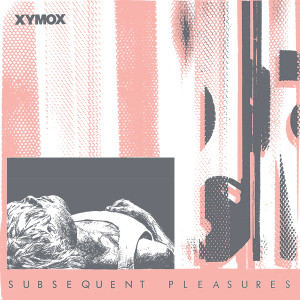 "At the time of recording Subsequent Pleasures, I was a student and also worked as a silkscreen designer at a music venue called Oktopus, in Amsterdam. In this pre-computer era, posters were silkscreen printed and flyposted all over town every month. Poster designs were handmade from scratch: text had to be manually-aligned and transferred from a transparent sheet of lettering styles. Arial, Times and Helvetica were most popular in the 80s – just as they are now – Verdana had not been designed yet. Oktopus had shelves full of groovy and psychedelic 70s fonts too. The venue had started as a hippie venue in the 70s, by the time I joined it had turned punk/new wave. The graphic design of the posters usually involved images, or details of photos, contrast-rich and in a punky fashion. Black and white films were developed in a darkroom stuck on the top floor at the end of a winding staircase and images were blown up using an enlarger to the actual poster size. Once the designs were finished, the different layers of film were projected onto the screens. After that the screens were coated with paint and the actual printing onto paper could begin, using a floodbar to push the ink through the holes in the mesh. Each paper had to dry before the next colour could be printed. We would print 500-1000 posters every month and the space would be hazy with the smell of inks and paint thinner emulsion. Big windows opened out onto the canal but in winter we'd start feeling slightly dizzy and high on all the chemicals. Later I moved on as a silkscreen designer to the Milky Way, a popular music venue in Amsterdam still going today, before my music career took over.
The 500 sleeves of the Subsequent Pleasures EP were silkscreen printed – using 2 colours on the front sleeve, the back sleeve just black – basing the sleeve design on a drawing I had done that summer and using some cutouts and blown-up details of photos. It's striking how similar different forms of art can be: both in the layering of colours and the layering of sounds. Building a song on a 4-track TEAC tape machine – as we did on Subsequent Pleasures – or seeing a poster take shape by adding layers of ink."-read the original blog post here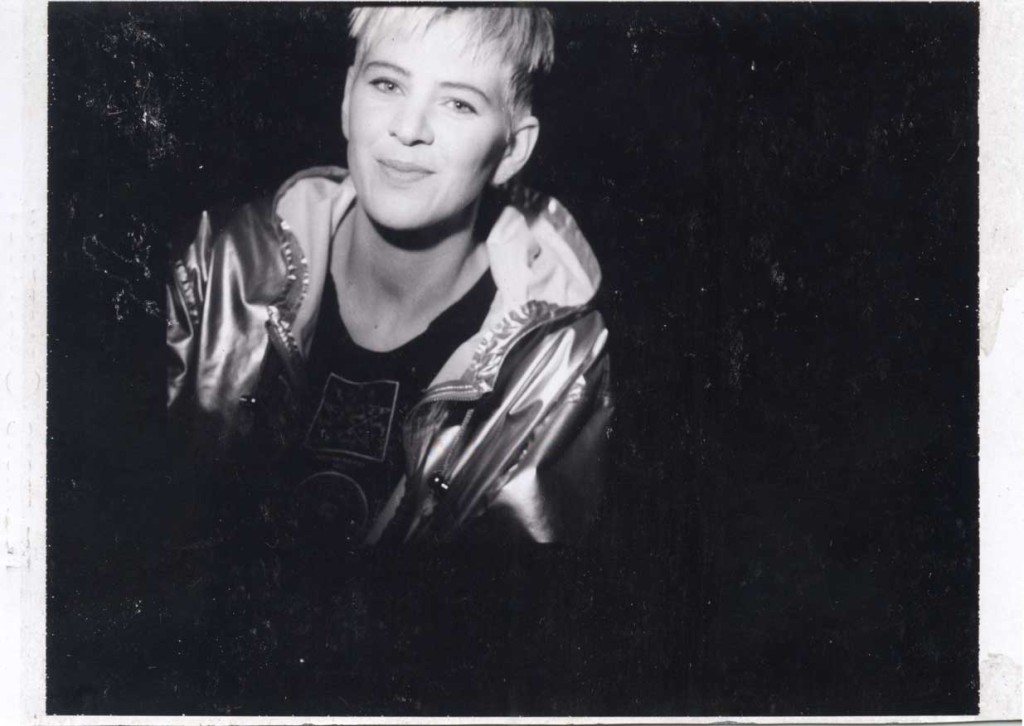 I recently spoke with Anka regarding her musical career and to get her take on the formation of Xymox from Subsequent Pleasures to Phoenix:
---
What inspired you to become a musician?
I started playing guitar aged 12. Growing up in the Netherlands in the 60s and 70s, radio and TV stations were very British oriented, unlike later when they became mostly dominated by American music artists and TV shows. I grew up with the Beatles and Top of the Pops and my first songs on guitar were Beatles' songs. In my teens I liked bands like Slade, Mud, ELO, Camel, and Roxy Music. Discovering music at that age is so fascinating. Around that time in the UK, glam rock was the next big thing and was paralleling the early years of David Bowie's career. I was thirteen when Station to Station was released, followed by Low and Heroes just one year later. I listened to those albums a lot from the age of fourteen to seventeen. I also liked Fleetwood Mac, especially Stevie Nicks's songs and voice, Bruce Springsteen's Darkness on the Edge of Town, and of course Patti Smith. Punk and New Wave started taking off and suddenly there were artists like Nina Hagen, Siouxsie and the Banshees, Joy Division, The Cure. I cut my hair and adopted a more punky style. By the time I picked up playing the bass guitar, I had immersed myself in 'indie music' and life without music, a stereo or walkman had become unimaginable.
I find myself a sucker for ELO and Slade, though most people trying to be cool would just say Roxy Music.
Yeah it's funny how people now look back on glam rock songs and ELO is definitely not seen as cool. But hey…Mr Blue Sky featured some kind of futuristic vocoder which still sounds, well, silly I guess but also pretty incredible and ahead of its time.
You mention that you listened to Station to Station (favorite Bowie album), Low, and Heroes (noone ever mentions Lodger, hahaha), there is something about you during the Xymox days that makes me think of The Man Who Fell to Earth.