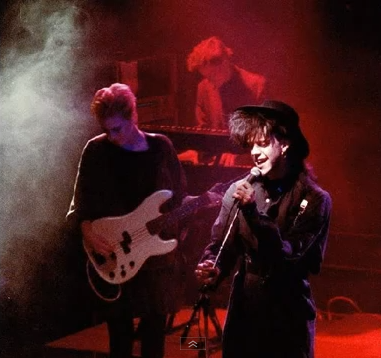 How did you meet Ronny?
Ronny and I met as students in Nijmegen and we connected over our taste in music. We started making music together and picked up some equipment to experiment with, like the Korg MS10 and a rhythm machine. We wanted our music to be raw and emotional, but in that typical minimalistic new wave way: analogue keyboard sounds mixed with understated vocals adding a touch of sensibility, and creating an extra layer of atmosphere by using loops and effects. We were still wonderfully naive and didn't care much about song structures yet. If anything, I was actively trying to unlearn everything I had learned in my guitar lessons. It was liking starting afresh, starting a new canvas. Life was one big experiment, music was art, and making art meant creating an outlet to express ourselves. In the early 80s, Europe was in deep recession. We were students but didn't have any big plans as far as getting careers as there didn't seem to be any jobs coming up in the near future. We were living in a pre-computer, pre-internet age, and making music seemed the coolest thing on the planet to me. It was also the perfect way to escape from reality.
What was the recording process like initially for Xymox, and what inspired the writing for Subsequent Pleasures?
We started to perform live, just the two of us, changing instruments in between songs. While I had a bass guitar strapped around my neck and simultaneously hit the monophonic keyboard, Ronny played guitar and sang. We combined our sound with tape loops, a Casio, plus a few weird instruments. I remember recording and singing 'Call It Weird' on Subsequent Pleasures and realising the beauty of playing and experimenting with vocals and instruments. Contrary to some sources, I didn't have the ambition at that time to be a singer myself though. A vocal to me was like an amazing instrument to capture a specific mood, but only as one of many. To me, releasing Subsequent Pleasures was making a statement we were serious about what we were doing. Not much later, when we built our first recording studio with the computer as its core base and instrumental to our music, we both embraced the fast changes in recording techniques and instruments at that time. It was a very exciting era to experiment with new equipment. I loved playing with sounds. I read keyboard and programming manuals for fun – I was a nerd in that sense.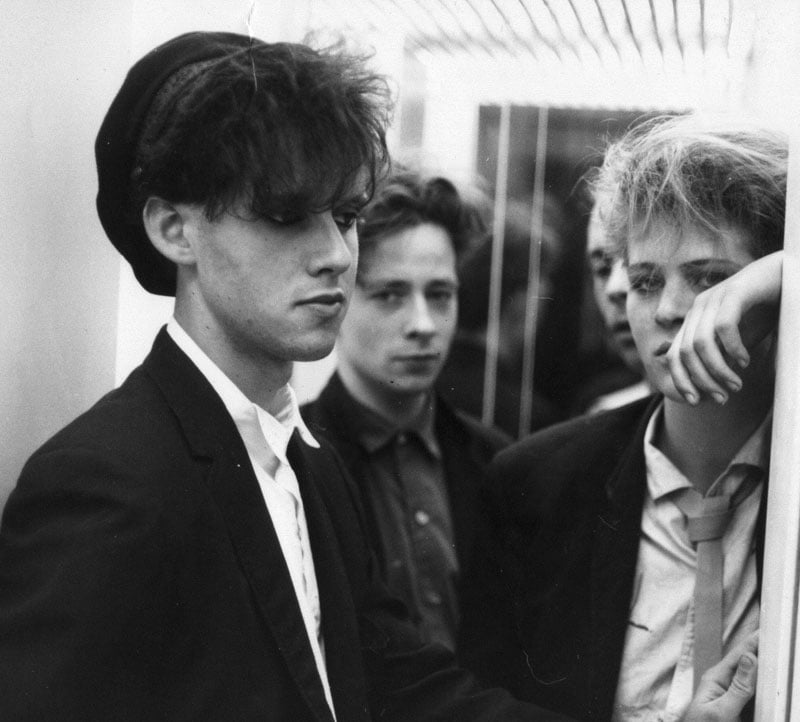 Did you have any creative goals or inspirations in composing the music?
There weren't a great deal of women playing instruments in bands out there yet, nor were there many women writing their own songs. I didn't have any clear role models and I definitely did not want to be 'the girl' in the band. After Pieter and Frank had joined and we started touring on a bigger scale, I mostly played bass and keyboard live, and would only sing one or two songs. I did not necessarily enjoy playing live, not yet anyway. I mostly enjoyed the music writing process itself, the programming and
experimenting with structure and sound, by myself. We'd only start rehearsing as a band together after the songs had been worked on in our home studio, not the other way round. The three of us – Pieter, Ronny and I – would each come up with songs, we were all songwriters, and we'd take turns working by ourselves in the studio, or work on bits and pieces by ourselves at home. Pieter and I would also contribute to Ronny's songs. This didn't happen so much vice versa. In the end, and although a little fragmented, it always did feel we accomplished getting all the tracks together by team effort. On the first two 4AD albums we split royalties equally in three. I have said this before and I still believe this: Xymox as a whole was greater than the sum of its parts. I find it a shame we weren't able to continue making music while holding onto this belief. Or perhaps I was the only one truely believing it – who knows. Some megalomaniac tendencies had already started to crystallise by the time we left 4AD and signed to Polygram in the US.